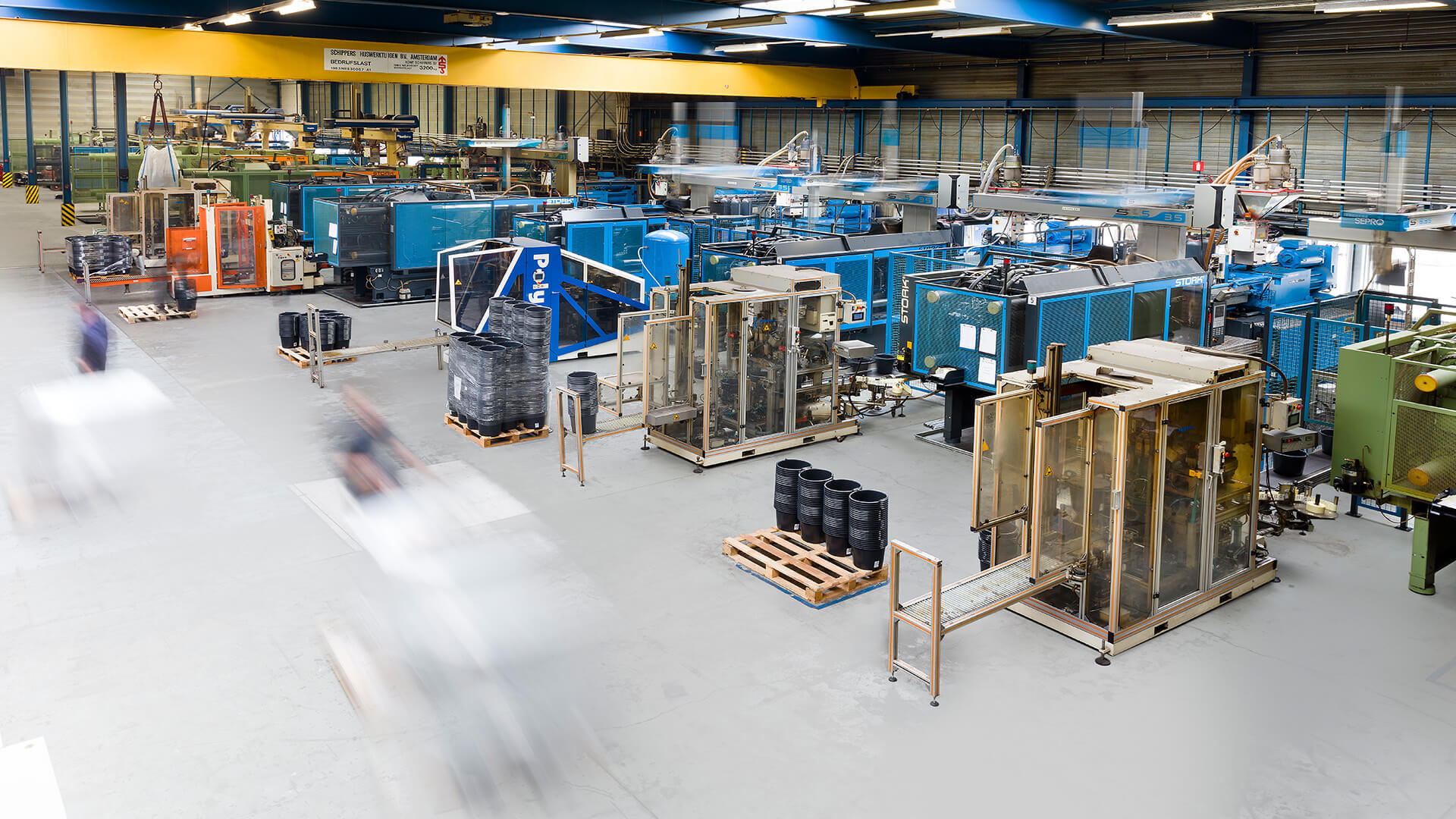 RECYCLING
The basic material for the production of buckets, tubs and bins is waste collected from households. All our production waste is recycled. In this way, we create a chain of recycling and produce in a highly sustainable manner.
Blue Angel environmental mark
Our buckets and tubs, from the Durable and Original series of the Gripline brand, are made of 100% recycled and certified plastic, recovered from household waste. For this, Berdal received the Blaue Engel certificate in 2014: the official German eco-label.